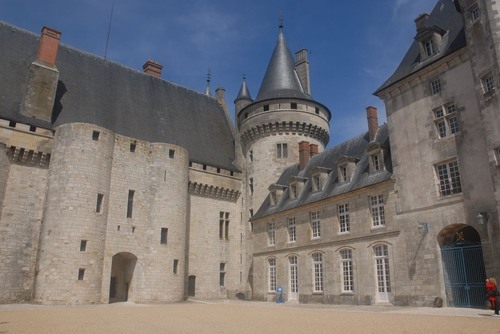 Château de Sully-sur-Loire is a 14th-century castle situated in the town of Sully-sur-Loire, France. It was built by Louis I, the Duke of Bourbon, and was later expanded by the powerful and wealthy Count of Dunois. The castle was a stronghold of the Orléans family and is one of the most admired castles of the region. The keep of the castle is three stories tall and has a 25-meter-high tower, from which visitors can see the Loire river and its surrounding valleys. Its interiors are decorated with 15th and 16th-cemtury furniture and tapestries, and visitors can explore its great halls and chapels, as well as the dungeons, chapel, tower and ramparts. The majestic courtyard, and the Renaissance garden also allow visitors to discover more about this castle's history and architecture.
🌦 Información meteorológica
Obtenga información meteorológica y mucho más desde la aplicación. ¡Descárgalo gratis!
🚕 ¿Cómo llegar allá?
Obtén información de rutas (en coche, a pie, en transporte público, etc), y mucho más, desde la app. ¡Descárgalo gratis!