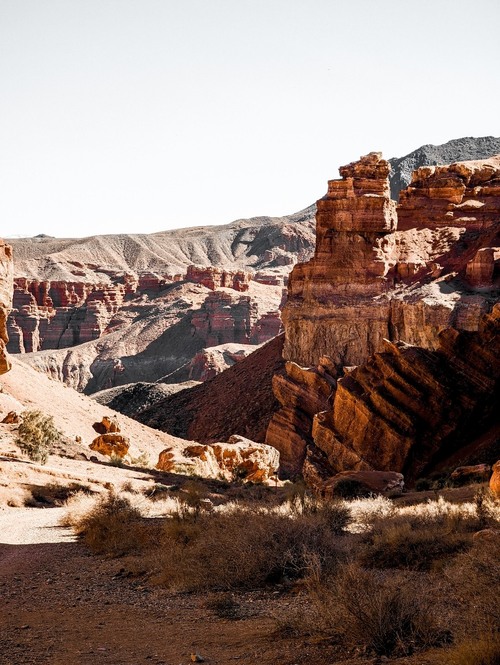 Charyn Canyon is a stunning, surreal landscape in Kazakhstan. Located in a remote corner of Tamerlik, it's an impressive sight – carved out over millions of years by the Charyn River, the canyon stretches for 74km and reaches depths of up to 80-150m. Its unique rock formations display a wide range of tones and shapes, including 'sails', 'towers', 'walls', 'cliffs' and 'columns', forming an incredible photogenic scene begging to be explored. The canyon's trails meander through gravel beds, dry ravines and within narrow, winding depths. Stop for incredible photos and take an impressive glimpse into an ancient world. While there, don't miss out on the Valley of Castles and the clear Charyn River. Pack a picnic or go camping and make the most of your stay.
🌦 Información meteorológica
Obtenga información meteorológica y mucho más desde la aplicación. ¡Descárgalo gratis!
🚕 ¿Cómo llegar allá?
Obtén información de rutas (en coche, a pie, en transporte público, etc), y mucho más, desde la app. ¡Descárgalo gratis!