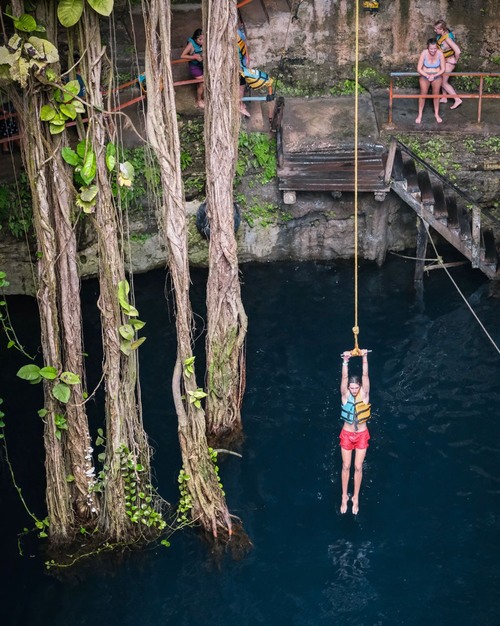 Cenote Oxman is located in the city of Valladolid in México. It's part of a vast network of underground caverns connected to the vast Mayan Riviera, making it an ideal spot for adventure travelers. Surrounded by lush jungle and crystal-clear water, Cenote Oxman is a natural wonder. Visitors can snorkel, explore the caverns, and canoe through the cenote. As one of the best-preserved cenotes in México, it offers a beautiful and varied ecosystem of fauna and flora and is a great spot for bird watching. With more than 200 species of birds, visitors can encounter toucans, macaws, and parrots. The nearby ancient Mayan ruins add to the historical atmosphere and make for a fantastic day trip. Cenote Oxman is the perfect excursion for nature lovers.
🌦 Información meteorológica
Obtenga información meteorológica y mucho más desde la aplicación. ¡Descárgalo gratis!
🚕 ¿Cómo llegar allá?
Obtén información de rutas (en coche, a pie, en transporte público, etc), y mucho más, desde la app. ¡Descárgalo gratis!