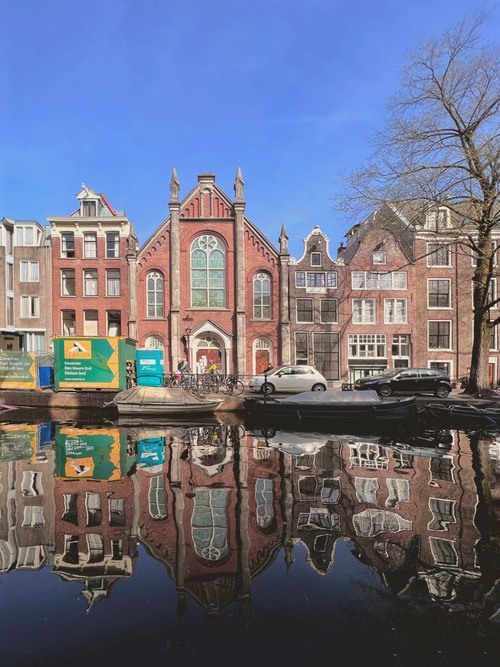 Bloemgracht is one of the canals of the famous Jordaan neighborhood in Amsterdam. This area features 17th century canal houses, quaint cobbled streets and plenty of green-lined waterways, making it an ideal destination for anyone looking to explore the Dutch capital. There are many stores, cafes and restaurants lined along the banks of the canal, making for a pleasant walk. The iconic sight of mooring boats and drawbridges along the way add to the stunning scenery. Alternatively, it is also possible to take a bike ride along the route. Sightseeing opportunities along Bloemgracht include the iconic Westerkerk church, the oldest pub in Amsterdam known as In 't Aepjen, and a plethora of pavement cafes. Make sure to take note of the street performances and delectable-smelling treats to experience the best of Jordaan!
🏨 Hostales
🌦 Información meteorológica
Obtenga información meteorológica y mucho más desde la aplicación. ¡Descárgalo gratis!
🚕 ¿Cómo llegar allá?
Obtén información de rutas (en coche, a pie, en transporte público, etc), y mucho más, desde la app. ¡Descárgalo gratis!