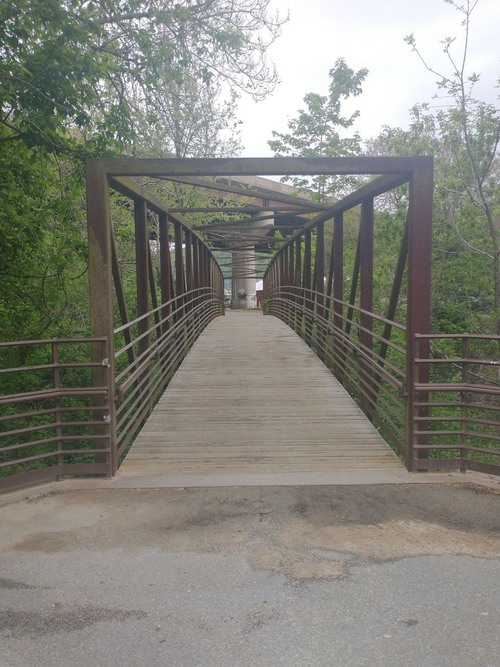 The Blackwater Creek Bridge in Lynchburg, United States, is a pedestrian truss bridge located along the James River Heritage Trail. The views from this bridge, whether you look upstream or downstream, give visitors a sense of the beauty of the James River. The view of the Lynchburg skyline on the other side is particularly stunning. The bridge is a short walk away from nearby attractions such as Riverview Park, the Amazement Square Children's Museum and the Monument Terrace Propeller Park. As for photographers, the bridge provides a unique vantage point of the surrounding scenery and is a great spot for capturing the beauty of the river and the city skyline.
🌦 Información meteorológica
Obtenga información meteorológica y mucho más desde la aplicación. ¡Descárgalo gratis!
🚕 ¿Cómo llegar allá?
Obtén información de rutas (en coche, a pie, en transporte público, etc), y mucho más, desde la app. ¡Descárgalo gratis!