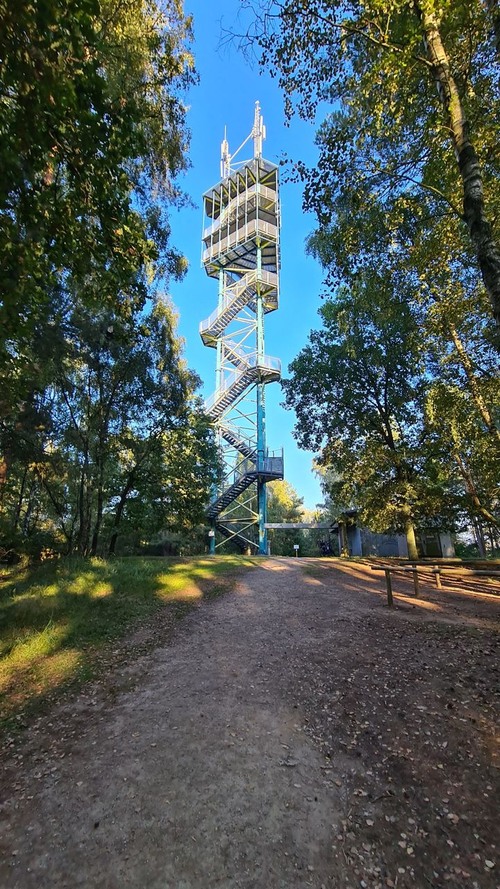 The Käflingsberg lookout tower in Kargow, Germany, provides an incredible opportunity for visitors to take in the beauty of the Müritz National Park. The tower stands 63 feet tall and offers an incredible view of the surrounding landscape. The Müritz National Park is a popular spot for camping, boating and other outdoor activities. Nearby the Tower is the Jägerhäuschen, which is Germany's oldest hunting house built in a distance of 170 meters from the tower and serves as an ideal base for hikes around the park. You can also try out the Rösegasse nature trail on the way to the tower and explore a variety of different habitats as you go. Be sure to bring a camera or binoculars so you don't miss out on any of the breathtaking views!
🌦 Información meteorológica
Obtenga información meteorológica y mucho más desde la aplicación. ¡Descárgalo gratis!
🚕 ¿Cómo llegar allá?
Obtén información de rutas (en coche, a pie, en transporte público, etc), y mucho más, desde la app. ¡Descárgalo gratis!