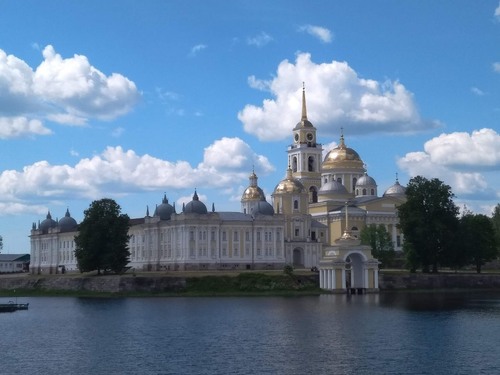 Arkhiyereyskaya Pristan' is a small village in Stolbnoy, Russia and a great spot for those looking for off-the-beaten-track locations. This old fishing settlement sits on the banks of the forest-blanketed banks of the Onega Lake near Kondopoga,100 km south of Petrozavodsk. The Arkhiyereyskaya Pristan' village is home to colorful wooden architecture, beautiful canals, river, and a serene atmosphere perfect for taking a break from the usual tourist spots. Explore the charming wooden villas, fishing boats and wooden waterfront buildings, unique masterpieces of local craftsmanship. Visit the Church of the Intercession of the Blessed Virgin Mary, take a boat tour, and explore the quiet open-air folk museum. There's also the Pristan' Curonian Historical, Ethnographic and Nature Museum, dedicated to local history, culture, and nature. Don't forget to take a swim in the lake and enjoy the breathtaking views of the lake and village from nearby hills.
🌦 Información meteorológica
Obtenga información meteorológica y mucho más desde la aplicación. ¡Descárgalo gratis!
🚕 ¿Cómo llegar allá?
Obtén información de rutas (en coche, a pie, en transporte público, etc), y mucho más, desde la app. ¡Descárgalo gratis!