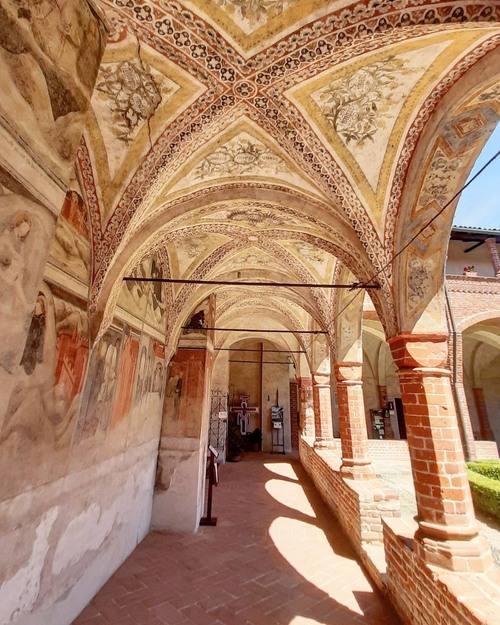 Abbazia di San Nazzaro Sesia is a beautiful Romanesque abbey that is nestled away in the rolling hills of the Italian Alps. The abbey dates back to the 12th century and is dedicated to saints Nazario and Celso. Although San Nazzaro Sesia is a small town, the abbey is considered a major historical monument and is a popular tourist destination.

The abbey is known for its stunning architecture, which perfectly captures the spirit of the Italian Alps. The church, crypt and bell tower are all in the Romanesque style and were built in the 12th century by the Bishop of Vercelli. The interior of the church is adorned with beautiful frescoes depicting scenes from the life of Christ. The crypt is also a fascinating descent into the past, featuring ancient tombs and artifacts from centuries ago. The nearby hill-top bell tower provides a marvelous view of the Italian Alps. On the grounds of the abbey you'll also find a 17th century Renaissance-style cloister, which is well worth a visit. The cloister has a regular octagonal shape and features a beautiful fountain at its center. Throughout the year the grounds of Abbazia di San Nazzaro Sesia provide a wonderful setting for strolls, picnics and nature exploration.
🏨 Hostales
🌦 Información meteorológica
Obtenga información meteorológica y mucho más desde la aplicación. ¡Descárgalo gratis!
🚕 ¿Cómo llegar allá?
Obtén información de rutas (en coche, a pie, en transporte público, etc), y mucho más, desde la app. ¡Descárgalo gratis!