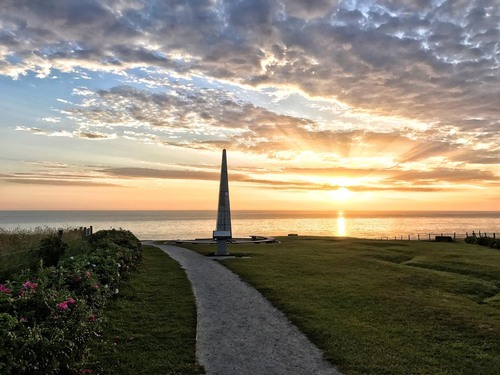 The 1st US Infantry Memorial Omaha Beach is located in Colleville-sur-Mer, France and is the site of one of the most famous battles in World War II. This is the site where Allied forces invaded France and began the liberation of Europe from Nazi Germany more than 70 years ago. Visitors to the memorial can view the battle-scarred cliffs, memorials, and the graveyard of the fallen Allied soldiers. There are also artifacts and exhibits to commemorate this momentous event in history. Visitors can stroll through the 6,602 American tombstones and pay their respects to those that perished. The memorial provides the opportunity to appreciate the enormity of the allied victory in an atmosphere of contemplation and respect.
🌦 Información meteorológica
Obtenga información meteorológica y mucho más desde la aplicación. ¡Descárgalo gratis!
🚕 ¿Cómo llegar allá?
Obtén información de rutas (en coche, a pie, en transporte público, etc), y mucho más, desde la app. ¡Descárgalo gratis!
💬 Sugerencias y Comentarios
Omaha Beach just after sunrise at 6:30 in the morning. Most days it's empty around that time and you can get photos of the sunrise and beach without anyone around