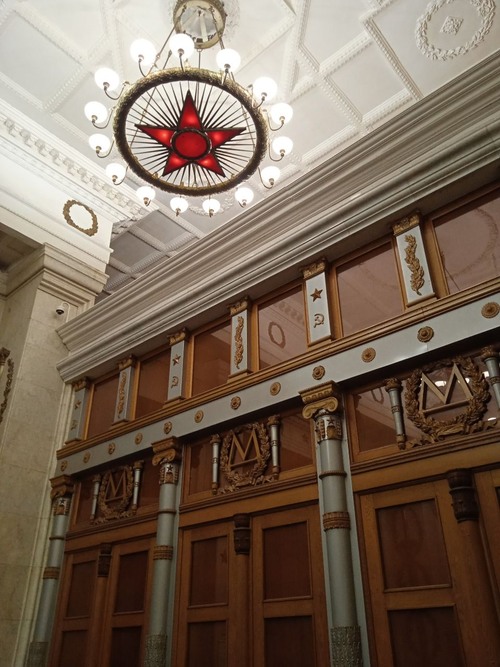 The Sel's №80 Hall of Expectation in Moscow, Russia, is an unexpected gem of the city, otherwise known as the Peasant Hall. The venue is a former palace and theater, designed in the Tudor Gothic style from the end of the 19th century. During the Soviet period, it was the location of more than 3000 meetings, with famous works such as Sergei Eisenstein's "The Battleship Potemkin" having been shown here. It is now used as a venue for arts and culture exhibitions, as well as weddings and corporate events. The theater boasts 22 arched windows and an ornate ceiling. You can explore the interior of the building virtually, through 3D visuals and a virtual museum. Here, you can find information about its history, cultural culture, and past performances.
🏨 Hostales
🌦 Información meteorológica
Obtenga información meteorológica y mucho más desde la aplicación. ¡Descárgalo gratis!
🚕 ¿Cómo llegar allá?
Obtén información de rutas (en coche, a pie, en transporte público, etc), y mucho más, desde la app. ¡Descárgalo gratis!