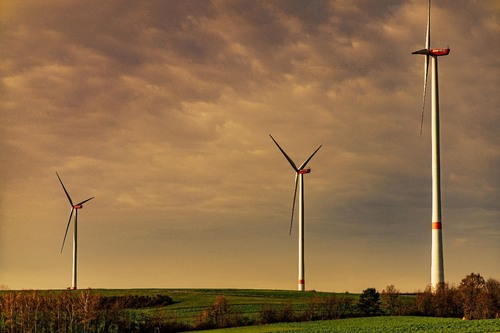 Homburg is a small town in the Saarland region of Germany and is home to one of the world's most impressive wind farms. The wind farm was established in 2000 and consists of 48 impressive wind turbines standing at 60 meters tall, spread over the 43 hectare area. The turbines are connected by an underground system, which sends the energy produced to the grid and powers 12,000 households in the Saarland area. Visitors to the wind farm have the opportunity to explore the area, providing an eye-opening and unique experience. The paths are easy to walk and bicycle, plus there is an information center located at the wind farm, providing a clear insight into the mechanics of the turbines and their role in providing green energy. Visitors can view the turbine blades up-close and observe the fascinating motion of the turbines in motion. This is a fascinating experience and definitely worth visiting when in the Saarland region.
🌦 Weather information
Get weather information, and much more, from the app. Download it for free!
🚕 How to get there?
Get routes information (by car, walking, public transport, etc), and much more, from the app. Download it for free!