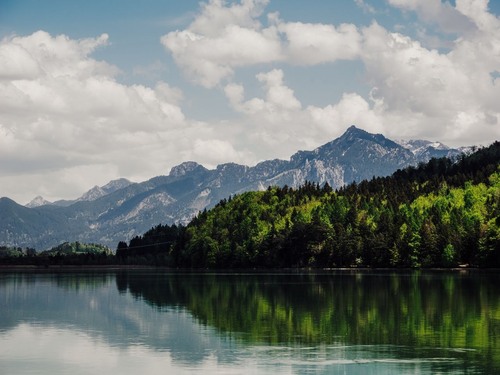 Weißensee, in the Bavarian Alps, is an emerald green lake surrounded by stunning alpine forests. The lake's shores are encircled by meadows, making it a magical escape in the picturesque foothills of Füssen. A leisurely stroll around the lake allows visitors to take in the postcard-worthy views, while the nearby alpine meadows offer some great hikes.

Visitors have the chance to experience nature up close here, with riverside walking trails, breathtaking views and plenty of wildlife. Fishing and swimming are also popular activities. Or, visitors can take a boat ride on the lake. Those looking to take a break from nature can explore the quaint village of Weißensee near by. It boasts a number of charming churches, traditional Bavarian buildings and a stunning lakefront promenade. Weißensee provides the perfect getaway for travelers of all kinds, whether you're looking for a peaceful stroll, a family-friendly adventure or an introduction to the Bavarian Alps.
🌦 Weather information
Get weather information, and much more, from the app. Download it for free!
🚕 How to get there?
Get routes information (by car, walking, public transport, etc), and much more, from the app. Download it for free!