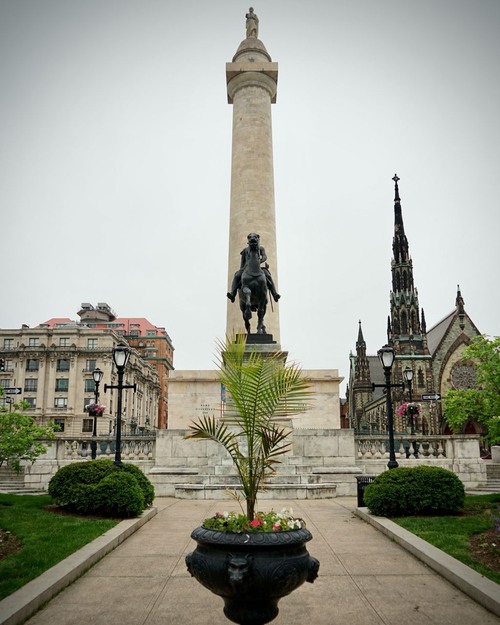 The Washington Monument in Baltimore, United States is the world's tallest monument to the first President of the United States, George Washington. The Monument is an impressive obelisk built of white marble, standing at a height of 178 feet! It was built between 1815 and 1829, with a grand public ceremony taking place on July 4, 1829, featuring orations by prominent politicians, including Daniel Webster and John Quincy Adams.

Visitors can take in the Monument's impressive height and impressive architecture up close. A statue of Washington, created by Italian sculptor Enrico Causici, is proudly displayed atop the Monument. An elevator is available for those who wish to climb the Monument for a stunning view of Baltimore's harbor. There are also several nearby historic landmarks, including the USS Constellation, the first commissioned US Navy War Ship. While at the Monument, visitors can also take a walk through the Washington Monument Grounds. This park-like area is two-acres in size, with trees and pathways that provide plenty of seating for viewing the Monument. The Star-Spangled Banner, a flag preserved from the War of 1812, is also on display here.
🌦 Weather information
Get weather information, and much more, from the app. Download it for free!
🚕 How to get there?
Get routes information (by car, walking, public transport, etc), and much more, from the app. Download it for free!