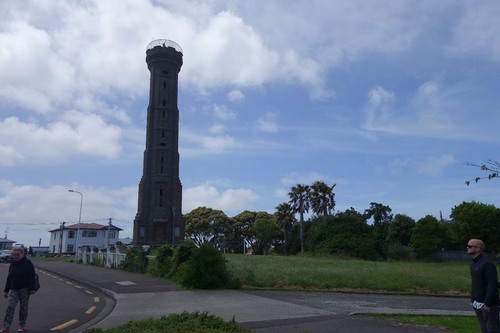 War Memorial Tower, or formally known as the Durie Hill Tower and Elevator, is an iconic landmark in the beautiful city of Whanganui, New Zealand. The structure stands at the summit of Durie Hill, overlooking the city and offering scenic views from a 63-meter high observation deck. The tower was first opened in 1926 and was dedicated to the soldiers of WWI who lost their lives. It is a popular attraction for both visitors and locals. To get to the observation deck visitors take a ride in the historic elevator, which is the first public elevator in New Zealand. The Tower is also home to the Whanganui Regional Museum, which is dedicated to the history and culture of the area, with a display of Maori artifacts, and other items from the region. The War Memorial Tower provides a picturesque backdrop to the city of Whanganui and is an important piece of New Zealand's history.
🏨 Hostels
🌦 Weather information
Get weather information, and much more, from the app. Download it for free!
🚕 How to get there?
Get routes information (by car, walking, public transport, etc), and much more, from the app. Download it for free!