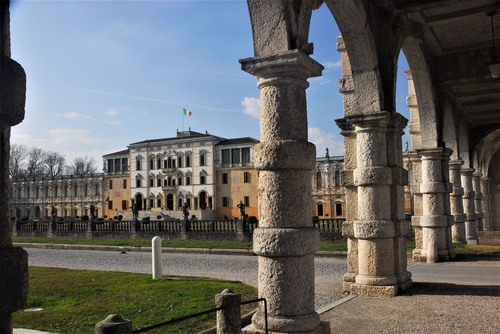 Villa Contarini is an Italian villa located in the historic town of Piazzola sul Brenta, near Padua. This imposing site is one of the largest and most important villas of the Veneto region, which is well-known for its many spectacular villas. Built in the 16th century, Villa Contarini boasts a classic Renaissance style. It is surrounded by a large park featuring formal structures, fountains and grottoes. Parts of the garden area have been restored over the years, although their original shape is still preserved. Inside Villa Contarini, visitors can see its rich interiors, which consist of frescoed ceilings, marbles, stucco and furniture. Additionally, the villa is home to the famous "Ridotto Contarini", a large hall specially designed in the 18th century to host performances, receptions and banquets. Today, Villa Contarini is a popular tourist attraction, offering a beautiful setting for a stroll and the chance to learn more about the Venetian culture.
🏨 Hostels
🌦 Weather information
Get weather information, and much more, from the app. Download it for free!
🚕 How to get there?
Get routes information (by car, walking, public transport, etc), and much more, from the app. Download it for free!