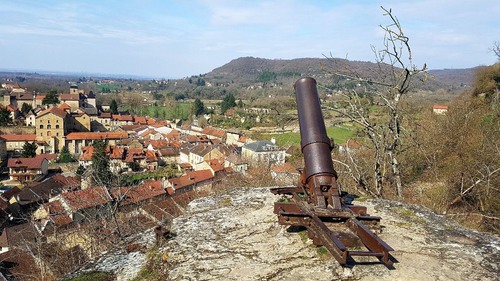 Veterans Rampart Crémieu is a castle in Crémieu, France that dates back to the mid-13th century. Built by the Bishop of the nearby city of Grenoble, it was remodelled as a fortified castle in the 15th century. The castle is a pyramid-like structure of seven levels, built upon a hill overlooking the town. It features four towers, a draw bridge and a wall of high walls and can still be visited today. Inside the castle, visitors can explore the chapel and a museum that houses artifacts from the eras of the castle's occupation by different rulers. It really is an incredible piece of history and an impressive sight. The castle is open to visitors year-round and entrance is free. Its picturesque location along with its eye-catching architecture make it a great destination for photographers.
🌦 Weather information
Get weather information, and much more, from the app. Download it for free!
🚕 How to get there?
Get routes information (by car, walking, public transport, etc), and much more, from the app. Download it for free!