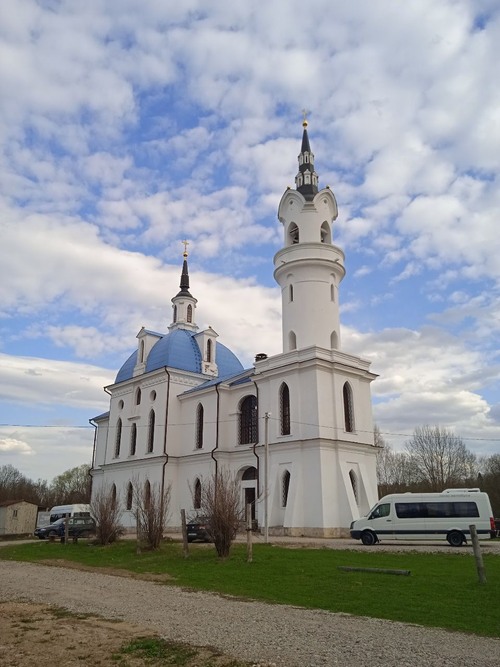 Tserkov' Mikhaila Arkhangela, or the Church of Archangel Michael, is a stunningly beautiful countryside Orthodox church set in Podzhigorodovo, Novgorod Oblast in northwestern Russia. The church was built in 1771, but the wooden huts that now surround it have much longer histories. The remarkable rustic architecture of the huts and their interiors have been preserved in impeccable condition, with much of their original designs intact. As you step inside, you can see the ornately decorated walls and the 19th-century iconographic mural paintings that adorn it. In recent years, the church has become a destination for pilgrims and visitors alike, as it is a living testament to the region's original rural culture. The grounds also feature ancient bells, a choir loft, and an eternal flame. Whether you're looking for a peaceful place to soak in the history and beauty of Podzhigorodovo, or to take part in a traditional religious service, the Church of Archangel Michael is the perfect place to visit.
🌦 Weather information
Get weather information, and much more, from the app. Download it for free!
🚕 How to get there?
Get routes information (by car, walking, public transport, etc), and much more, from the app. Download it for free!