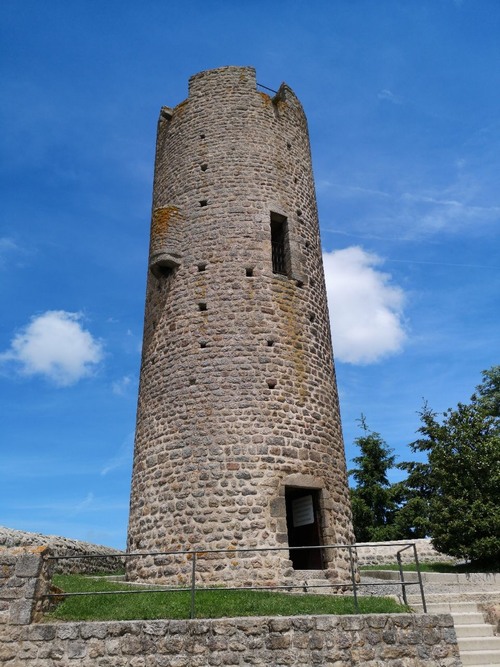 Tour de Chambles is a magnificent castle situated in rural Chambles, France. Built in the 14th century, it was once the seat of the power of the dukes of Chambles. The castle features three round towers, which are typical of castles of that period. Inside the castle, there are two courtyards and the remains of two churches. In the first of the two courtyards, visitors can see ancient statues and sculptures. In addition, there is an art gallery and a botanical garden. Tour de Chambles is a remarkable place that is sure to delight visitors with its impressive architecture and breathtaking views. There are also many walking and cycling trails nearby, allowing visitors to explore the stunning forests and hills of Chambles.
🌦 Weather information
Get weather information, and much more, from the app. Download it for free!
🚕 How to get there?
Get routes information (by car, walking, public transport, etc), and much more, from the app. Download it for free!