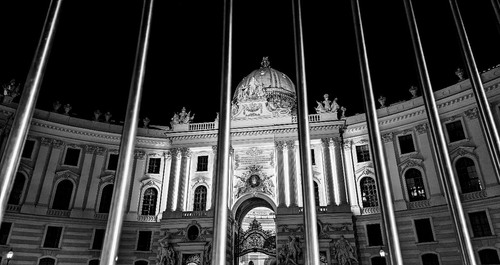 The Hofburg Imperial Palace in Vienna, Austria, is a sprawling century-old royal palace surrounded by ornate gardens and manicured lawns. It is the former residence of the Habsburg dynasty, a powerful ruling family that reshaped the landscape of Central Europe over the centuries. Today, it is the official residence of the President of Austria and home to some of the city's most important museums. Visitors can explore the historic apartments and their collections of regal art, furniture, and porcelain. On the grounds, admire the grandiose modern facade of the State Hall and the neo-Baroque splendor of the State Staircase. Don't miss soaring Schweizerhof and the random jewelry-box buildings of the Imperial Crypt. Wander through the colorful courtyards and libraries of the Spanish Riding School and the ornamental fountains of Marie-Therese-Platz.
🏨 Hostels
🌦 Weather information
Get weather information, and much more, from the app. Download it for free!
🚕 How to get there?
Get routes information (by car, walking, public transport, etc), and much more, from the app. Download it for free!