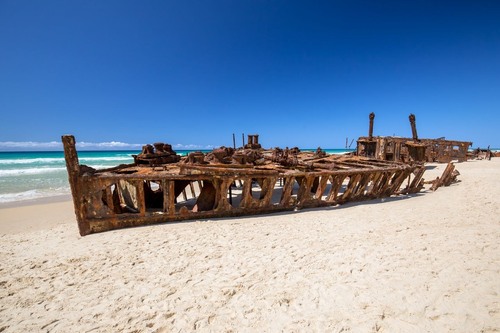 The S.S. Maheno and Fraser Island is a popular destination located in Australia. This shipwreck has become an iconic symbol of Fraser Island and is a must-see for all those visiting the area. It is one of the few shipwrecks in the region and gives an interesting insight into the shipbuilding history of the area. The ship was built in 1904 in Scotland and was originally a luxury ocean liner. It ended up in Australia in 1935 where it was used to provide support during the war. Afterward, it was brought to Fraser Island as a breakwater where it was wrecked. Although the ship is no longer serviceable, its remains are still visible at the water's edge where it still stands today. This spectacular sight is accessible by boat and provides stunning views of the surrounding coastline. Visitors to the area can also explore the beach where the ship was grounded. With its stunning scenery and unique history, the S.S. Maheno and Fraser Island makes for an unforgettable day trip.
🏨 Hostels
🌦 Weather information
Get weather information, and much more, from the app. Download it for free!
🚕 How to get there?
Get routes information (by car, walking, public transport, etc), and much more, from the app. Download it for free!