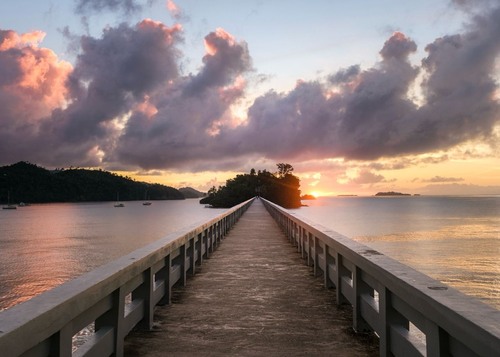 TOP
Puente Semana is a tourist paradise located in the Dominican Republic. On an island located between the Caribbean sea and the Atlantic Ocean, it's a wonderful place to explore the vibrant culture and enjoy the stunning beauty of the warm tropical waters. Take a drive along the oceanfront and you'll find a variety of different beaches, each with its own unique style. Relax away the stresses of everyday life on the sparkling sands and look out over the turquoise expanse. Venture a bit further inland and enjoy some of the most picturesque sights as you travel through traditional towns and villages. Visit the Botanical Gardens in nearby La Romana and take in the amazing flora and fauna. Try your luck at La Sea Turquesa and take thrilling excursions around the seabed to explore the dazzling marine life beneath the waves. Enjoy fresh seafood delicacies in eateries along the shore and be serenaded with pulsating local rhythms. Whether you're chasing adventure or seeking an afternoon of peace and tranquillity, you'll find it at Puente Semana.
🌦 Weather information
Get weather information, and much more, from the app. Download it for free!
🚕 How to get there?
Get routes information (by car, walking, public transport, etc), and much more, from the app. Download it for free!