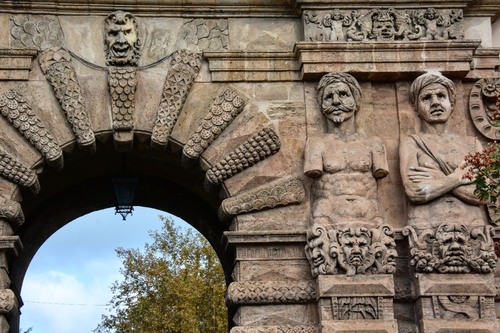 Located in the heart of Palermo, the Porta Nuova stands as one of the city's main landmarks, marking the end of the ancient, walled city. Known in Latin as "the threshold of the new city," the ornate entrance gate was designed by architect Giovanni Biagio Amico in 1781, and was built between 1776 and 1781 to replace the original gate, built in 1466. Built entirely using lava stone taken from Monte Pellegrino, the Porta Nuova measures in at 25 meters tall and 9 meters wide, and is part of the ancient walls of Palermo. Porta Nuova is an example of Sicilian Baroque style, boasting an array of decorations, with three large and imposing statues at the top. Travellers can explore the courtyard line of walls, gates and watchtowers, and take the short climb for a breathtaking view of the ancient city below. From the Salita Monte Pellegrino, locals and visitors alike are able to experience stunning views of the stunning entrance, surrounded by the sun-soaked coasts of the Mediterranean Sea.
🌦 Weather information
Get weather information, and much more, from the app. Download it for free!
🚕 How to get there?
Get routes information (by car, walking, public transport, etc), and much more, from the app. Download it for free!