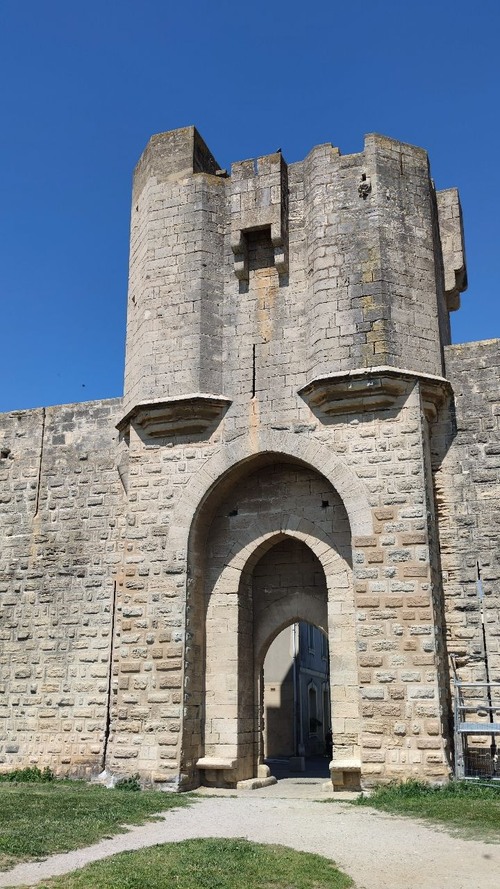 Porta d'ingresso is a majestic gate located in the small city of Aigues-Mortes in France. It was built in the 14th century and it was used as the main entrance to the city in medieval times. This impressive and impressive gate is also known as the "Segmente". It is a unique example of the Medieval architecture of the Languedoc region and one of the most well-preserved gates in Europe. This gate is built out of stone and decorated with 4 Maltese crosses, it is 4 stories tall and measures 22 meters wide and 28 meters high. Visitors of Porta d'ingresso can enjoy its stunning views of the town's medieval walls with towers, its surrounding landscapes and the beautiful Mediterranean Sea. Tourists can explore the historical walls and towers, visit the small fort behind the gate and explore the streets of this charming city. Today, this gate serves as an important symbol of Aigues-Mortes its ancient heritage.
🏨 Hostels
🌦 Weather information
Get weather information, and much more, from the app. Download it for free!
🚕 How to get there?
Get routes information (by car, walking, public transport, etc), and much more, from the app. Download it for free!