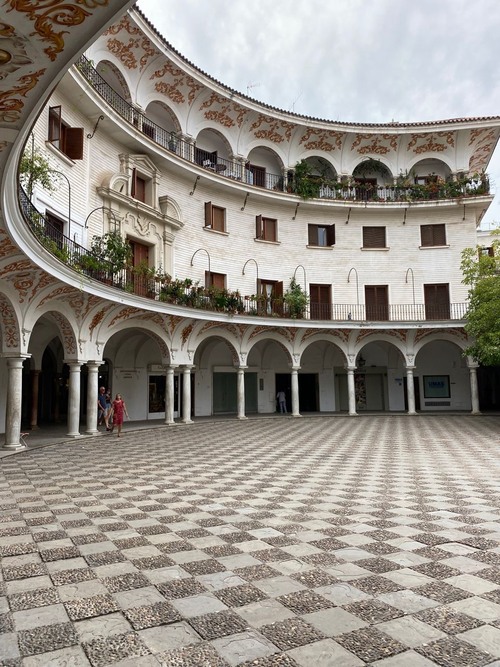 The Plaza del Cabildo is a historic square in the center of Seville, Spain. Built by the Moors during their 700-year rule over the city, the square is surrounded by several well-preserved buildings, including the Ayuntamiento (city hall) and the baroque Iglesia de San Francisco. The main attraction is the imposing Torre del Oro – a 13th-century watchtower – and Palace Almohade, a 12th-century Moorish building. The square is also a popular spot to catch a horse and carriage ride. This part of town is one of the most beautiful and best preserved in the city, full of cobblestone streets, colorful flowers and trees, red tiled roofs, picturesque balconies and hidden courtyards. It's a great place for a stroll or to relax and enjoy the atmosphere.
🌦 Weather information
Get weather information, and much more, from the app. Download it for free!
🚕 How to get there?
Get routes information (by car, walking, public transport, etc), and much more, from the app. Download it for free!