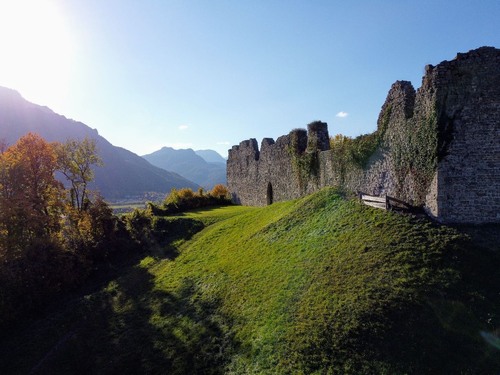 TOP
The stunning small town of Plainburg, located in the small municipality of Großgmain in western Austria, is full of character and charm. With its tall mountain backdrop, surrounded by rolling meadows, it is no wonder that Plainburg has remained relatively popular over the years. This remarkable town can be accessed by traveling the legendary Grossglockner High Alpine Road, a road known for its breathtaking mountain views. Visitors to the area will find themselves surrounded by the tranquility of the enchanting landscape, with plenty of farming and cultural activities to explore. Plainburg is home to two churches, both dating back to the early 19th century - the Baroque-style Beinhaus and the St. Mary's Chapel. One of Plainburg's main attractions is the Boitzenberg Nature Park, a protected area of meadows, pastures and forests in the Salzburg Lungau region. Other points of interest include the Eisseebacht, one of the region's most beautiful lakes and the Köhleck open air museum, where visitors can learn about the local culture and traditions. There are also several hiking trails and cycle paths to explore in and around the area, providing plenty of opportunities for outdoor and adventure tours!
🏨 Hostels
🌦 Weather information
Get weather information, and much more, from the app. Download it for free!
🚕 How to get there?
Get routes information (by car, walking, public transport, etc), and much more, from the app. Download it for free!