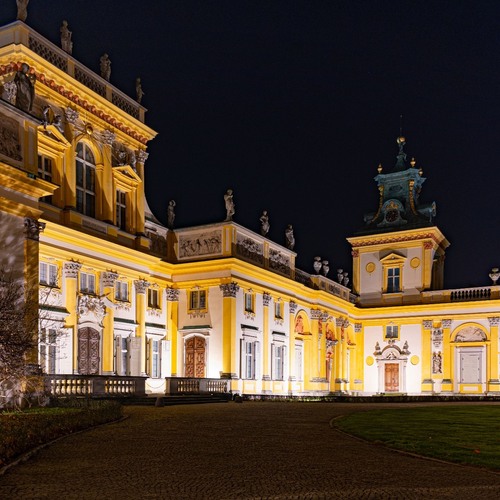 The Museum of King Jan III's Palace at Wilanów, in Warszawa, Poland, is a spectacular royal palace and park. Built in the 17th century, this palace was the residence of polish and foreign monarchs. Visitors can explore the sumptuous interiors and take a guided tour of the residence and its collections, which include original furniture, cherished objects and a rich collection of paintings. The gardens of the palace, restored to their original splendor, are a lovely sight in warmer weather, with their extensive collection of trees, shrubs and flowers. A perfect start to your sightseeing would be a stroll around one of the prettiest lakes in Warsaw or a visit to the vegetable garden with its period-style orchard. Other attractions are the Belvedere Tower, which offers stunning views of the entire Wilanów park, and the Maze in the Orangery. The Wilanów Palace is a popular culture venue, hosting many concerts and theatrical performances throughout the year.
🌦 Weather information
Get weather information, and much more, from the app. Download it for free!
🚕 How to get there?
Get routes information (by car, walking, public transport, etc), and much more, from the app. Download it for free!