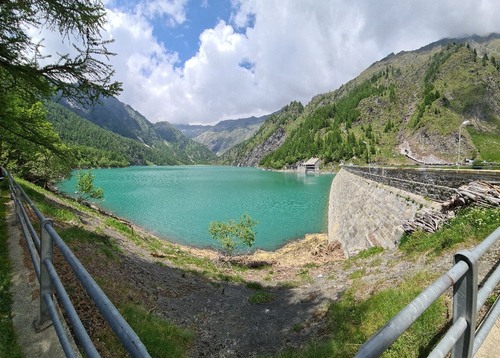 Lago Alpe del Cavalli is a stunningly beautiful glacial lake located in the northern Italian Alps in Antrona Schieranco. With crystal clear and still waters surrounded by breathtaking mountain roads and meadows, this mountain lake is one of the most peaceful and picturesque places in the region. Its unique shape makes it a popular spot for fishing and kayaking, giving visitors the perfect opportunity to relax and take in the serene atmosphere. A hike around the area also serves as a great way to explore the surrounding flora, while the surrounding mountain roads offer stunning views of the area. With its majestic beauty and serenity, Lago Alpe del Cavalli will surely be a great highlight of your visit to Antrona Schieranco.
🌦 Weather information
Get weather information, and much more, from the app. Download it for free!
🚕 How to get there?
Get routes information (by car, walking, public transport, etc), and much more, from the app. Download it for free!