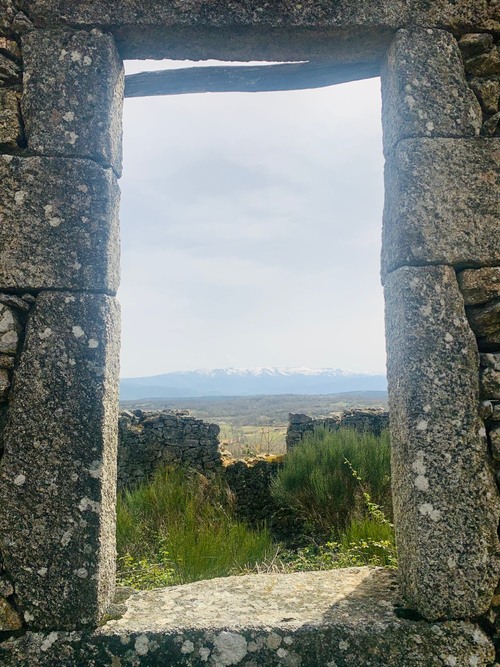 La Ventana de Gredos is a spectacular mountain range in the northwest of Salamanca, in the Spanish region of Castille y Leon. This range of mountains forms part of the Sierra De Gredos Mountains, a Biosphere Reserve declared by UNESCO due to its high biodiversity. The mountains have an elevation of 2651 meters and can be seen from across the region from a distance.

The area is great for hiking and is popular with tourists looking for unspoilt natural beauty. You can trek through pine and oak forests, alpine meadows, glacial lakes and stunning gorges. The route also has unique places such as Las Ventanas, the famous glacial cirque formed by glaciers which are now extinct. La Ventana de Gredos is also a place of great spiritual importance and long pilgrimage routes. San Lourenzo de Valdesogo is the point of arrival of the pilgrim route which begins at the foot of the San Isidro chapel in El Oso, and all along the way you will find wayside shrines, Romanesque chapels, and a series of other religious buildings. For wildlife enthusiasts, the mountains is a paradise, due to the large numbers of bird species present, including griffons, black woodpeckers, griffon vultures, and golden eagles. You can also visit the nearby wildlife refuge in the Avila Mountains, where you can observe a variety of birds, reptiles, mammals and amphibians. The region is also famous for its unique historical buildings. There are numerous castles scattered throughout the region, including the fortified castle of Valdecorneja, which was used until the 16th century for defense against invaders, and the castle of Santa Cruz, built in the 15th century. The area also has many Romanesque churches, monasteries and convents, as well as historic bridges and burial sites. La Ventana de Gredos is the perfect place to explore nature and discover Spanish history. With its natural beauty and cultural heritage, it is a must-see destination for all travelers.
🌦 Weather information
Get weather information, and much more, from the app. Download it for free!
🚕 How to get there?
Get routes information (by car, walking, public transport, etc), and much more, from the app. Download it for free!