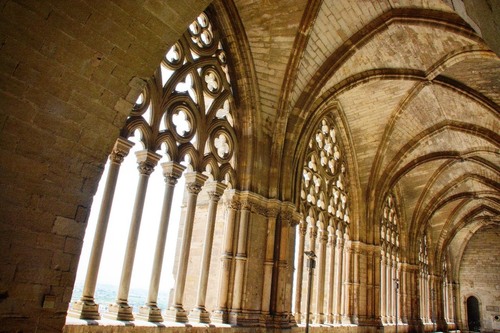 La Seu Vella is a cathedral in Lleida, in Catalonia, Spain. It was built by Bishop Guillem de Bergueda in 1203, during the Christian reconquest of Catalonia. The cathedral is an amazing example of Gothic architecture, combined with Catalan influences and some Renaissance influences. The cathedral has three naves and two towers, and inside it has several chapels with stunning works of art, including several frescoes and sculptures. The Galleries of La Seu Vella were built in 1468, and are located next to the cathedral. Nowadays, the Galleries house the Museo de Lleida, which houses several art collections and artifacts from the Middle Ages. Both the cathedral and the Gallery are worth a visit, to enjoy their historical architecture, the works of art inside, and their interesting stories.
🌦 Weather information
Get weather information, and much more, from the app. Download it for free!
🚕 How to get there?
Get routes information (by car, walking, public transport, etc), and much more, from the app. Download it for free!