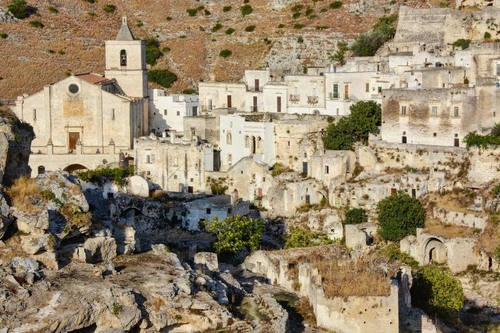 La Gravina di Ginosa is an impressive gorge, located in the south of Ginosa, Italy. The gorge is approximately 450 meters long, with steep sides up to 150 meters deep. It holds a special charm and vast selection of rare flora and fauna. The climatic conditions along the gorge provide a unique natural habitat for some of the most unusual species of animals and plants in the region. Plantlife includes a rare flower, mirtifoglia, and there is an abundance of scorpions and cave spiders.

The cliffs track the course of an ancient river that has since dried out. The rock formations are unique in color and shape and provide stunning views. Visitors can explore the natural wonder by foot or take part in various activities such as rock-climbing and rafting. The area also offers trails which provide great opportunities for bird watching enthusiasts. La Gravina di Ginosa offers incredible views of the surrounding valley and is surrounded by beautiful forests and meadows. Visitors can also take advantage of the wonderful restaurants located in the nearby villages, with amazing cuisine and local wines. The peaceful atmosphere, combined with it's beautiful scenery, make this place a truly special destination.
🏨 Hostels
🌦 Weather information
Get weather information, and much more, from the app. Download it for free!
🚕 How to get there?
Get routes information (by car, walking, public transport, etc), and much more, from the app. Download it for free!