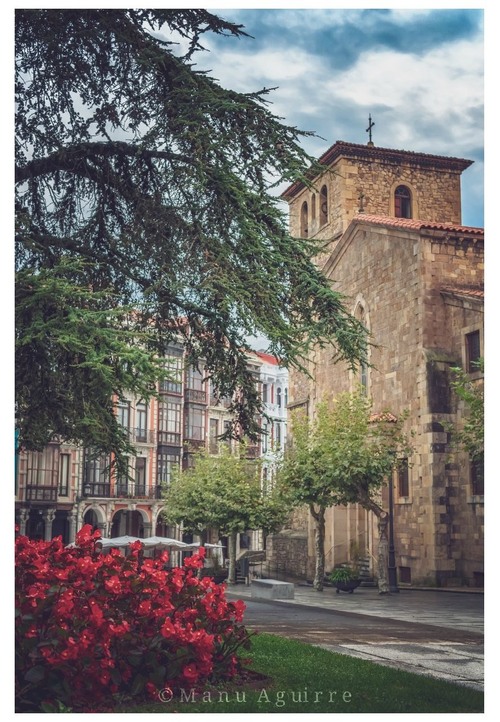 The Iglesia San Nicolás de Bari, in Avilés, Spain, is an impressive Baroque-style church with a distinct Neoclassical bell tower. Located near the Old Town, this church was built in the 18th century by architect Mateo Lopez Aguilar, and underwent extensive renovations in 1991. The facade features three entrances, with the central one reserved for the clergy and flanked by two more for the public. Inside, visitors can admire the splendid ceiling and dome, as well as sculptures, richly colored stained glass and frescoes from the Baroque era. The highlight of the church is the Baroque High Altar, decorated with gold and ornate carvings, and there are several side chapels dedicated to various saints. Among these is San José Chapel, which is decorated with trompe l'oeil paintings and sculptures. With its rich history, Iglesia San Nicolás de Bari is definitely worth a visit.
🌦 Weather information
Get weather information, and much more, from the app. Download it for free!
🚕 How to get there?
Get routes information (by car, walking, public transport, etc), and much more, from the app. Download it for free!