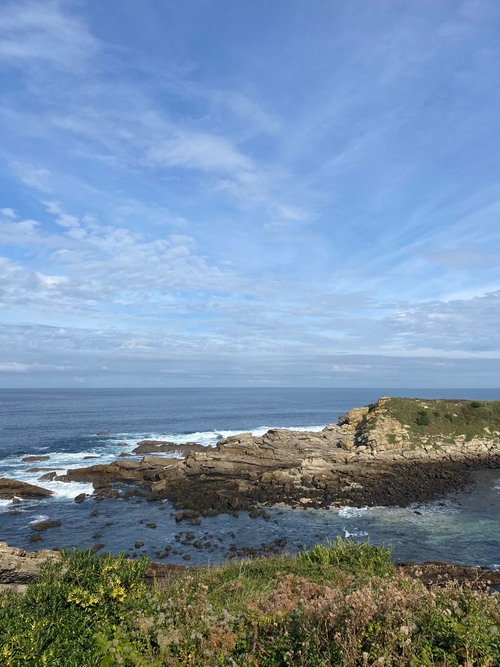 Higer Itsasargiko Kala is a picturesque natural park located in Gipuzkoa, Spain. The park is made up of over 11 kilometers of coastline, and is renown for its pristine views of the Atlantic Ocean. Here you can enjoy the serene sounds of waves gently crashing against the shore, exploring rocky sea cliffs, and taking in the spectacular views from small lookout points. The large variety of wild plants, flowers and birds make it an ideal place for nature lovers and walkers who can take in the breathtaking landscapes. The park is also home to many shipwrecked ships, a reminder of the dangers posed by the sea. Higer Itsasargiko Kala offers an unforgettable experience and is sure to be a highlight of any trip to Gipuzkoa.
🌦 Weather information
Get weather information, and much more, from the app. Download it for free!
🚕 How to get there?
Get routes information (by car, walking, public transport, etc), and much more, from the app. Download it for free!