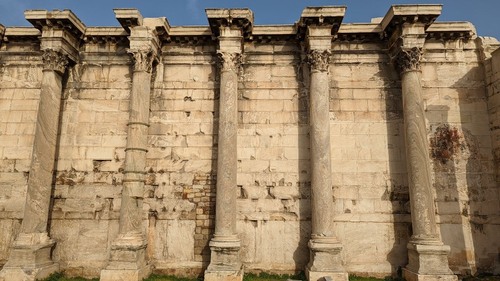 Hadrian's Library is a unique and beautiful historical site located in the Greek capital of Athens. Built on the ancient Agora in the 2nd century AD, it was constructed to serve both as a library for the city's elite during the reign of the Roman Emperor Hadrian, and as a temple to Athena. Today, the structure stands as a reminder of the city's long history and is a popular tourist site. Visitors can explore the intricate designs of the large columns, statues, and bas reliefs that suggest the structure's former grandeur and magnificence. While the library is no longer in use, its adjacent buildings have been transformed and serve as a visitors center which offers visitors in-depth knowledge about the city's ancient past. The majestic and inspiring architecture of the library is an impressive example of the ancient craftsmanship of Ancient Greeks and Romans and also provides a perfect backdrop for photographers.
🏨 Hostels
🌦 Weather information
Get weather information, and much more, from the app. Download it for free!
🚕 How to get there?
Get routes information (by car, walking, public transport, etc), and much more, from the app. Download it for free!