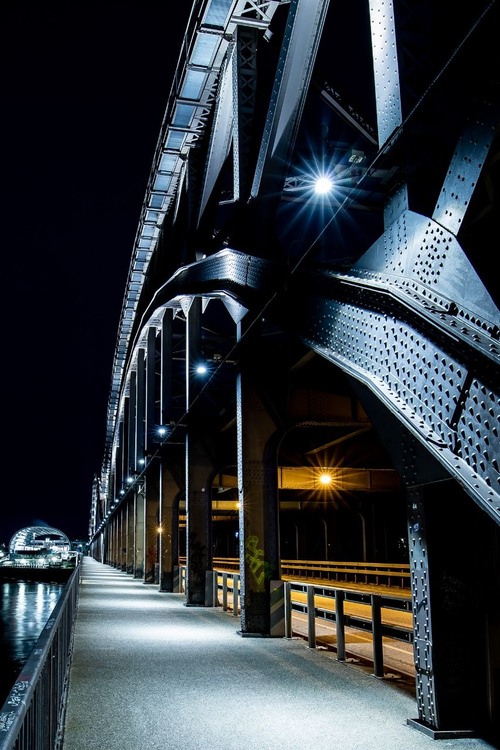 Freihafenelbbrücke is a stunning bridge located in Hamburg, Germany. It is the longest combined road and rail bridge in Northern Europe, measuring 2,266 metres with 128 metres of it consisting of five openings for the River Elbe below. An amazing spot for photographers, Freihafenelbbrücke offers stunning views of the city of Hamburg and access to a variety of landmarks. It also provides easy access to other transport networks, making it an ideal spot for travelers. Moreover, the metro and train station Altona allow for easy access to the bridge, and from the other side, the bus 205 will take you directly to Hamburg Hauptbahnhof, a great starting point for any exploration of the city. For photographers, its length and curve provide for endless opportunities for exquisite shots of the surrounding area, the River Elbe and its many boats, as well as sunset views from its high position. Freihafenelbbrücke is sure to be a rewarding experience for any traveler or photographer in Hamburg.
🏨 Hostels
🌦 Weather information
Get weather information, and much more, from the app. Download it for free!
🚕 How to get there?
Get routes information (by car, walking, public transport, etc), and much more, from the app. Download it for free!