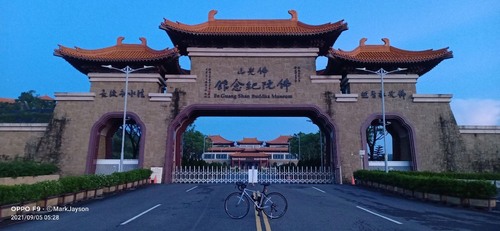 Fo Guang Shan Buddha Memorial Hall is an important religious site in Taiwan. It is a part of the Fo Guang Shan Buddhist order, which is the largest community of Buddhist temples and monasteries in the world. It is located in Kaohsiung County, Taiwan. The complex houses 8 shrines and 10 temples and includes a large central temple with a 50-meter (164 ft.) tall bronze statue of the Maitreya Buddha. Other highlights of the complex include the Great Buddha's Hall, the Meditation Hall, the Treasure Hall, and a World Peace Bell. Visitors can learn about the order's important teachings and history through the museum, which houses Buddhist artifacts. Nearby attractions include the Fo Guang Shan Valley of Butterflies and the Fo Guang Shan pagoda, which is a replica of the ancient Buddhist temple located in India. A visit to the Fo Guang Shan Buddha Memorial Hall not only provides an opportunity to admire the grand architecture, but also offers a chance to learn more about Buddhism.
🏨 Hostels
🌦 Weather information
Get weather information, and much more, from the app. Download it for free!
🚕 How to get there?
Get routes information (by car, walking, public transport, etc), and much more, from the app. Download it for free!