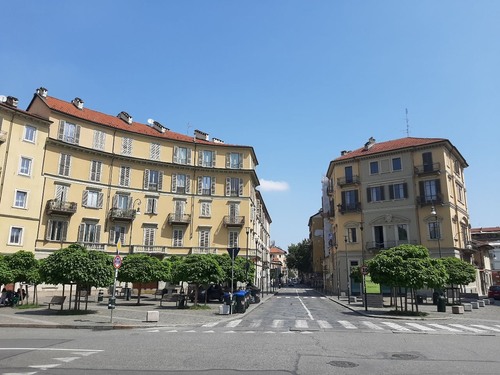 Esedra di Borgo Rossini is a beloved and iconic piece of architecture located in the city of Torino, Italy. Designed by the renowned architect Giuseppe Mengoni in 1868, this stunning arch is considered one of the greatest engineering feats of the 19th century. This grand monument is made of granite, bronze and marble, and features a large central dome with four imposing columns and a decorative attic. Its symmetrical outline, which seems almost like an implausible puzzle, is a charming feature of Turin's urban landscape. The Esedra di Borgo Rossini is one of the most photographed places in Torino, known for its unparalleled beauty and its important historical significance. Visitors can come explore and admire it from multiple perspectives, making it a must-see for anyone exploring the Italian city!
🌦 Weather information
Get weather information, and much more, from the app. Download it for free!
🚕 How to get there?
Get routes information (by car, walking, public transport, etc), and much more, from the app. Download it for free!