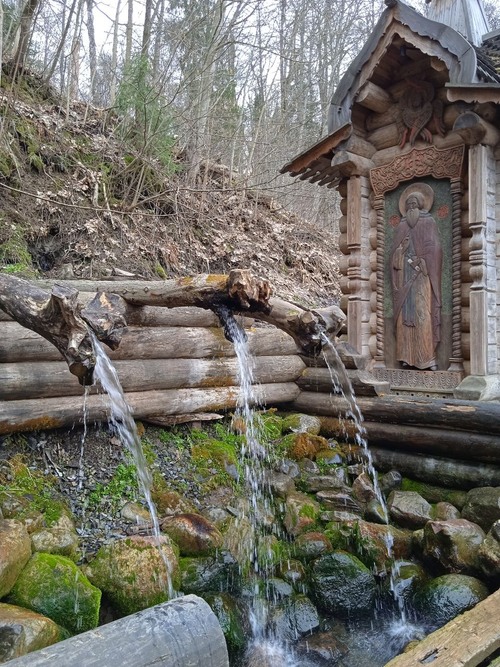 The Church of the Forty Martyrs of Sebaste Fountain is a stunning landmark located in Russia. Built in the 19th century, this church has endured through the years and still stands proudly in all its majesty. Its façade stands tall and grandiose, with classic and intricate details adorning its walls. Travelers and photographers alike will appreciate its significance to Russian Orthodoxy, and the beauty of its exterior will surely captivate and inspire. Inside the structure, there are many beautiful works of art, including painting, sculptures, and mosaics. Moreover, it is home to the iconic fountain of Sebaste, which remains a popular attraction in the area. Any traveler or photographer will enjoy a stay at this spectacular site, full of culture and stunning visuals.
🏨 Hostels
🌦 Weather information
Get weather information, and much more, from the app. Download it for free!
🚕 How to get there?
Get routes information (by car, walking, public transport, etc), and much more, from the app. Download it for free!