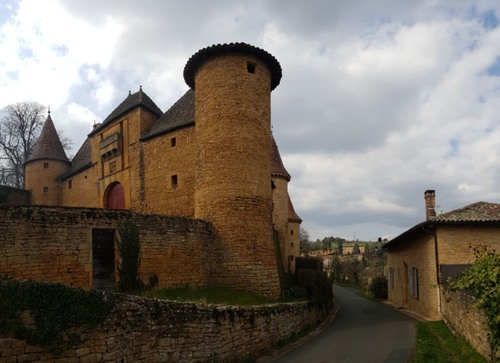 The Château de Jarnioux is an impressive castle located on the hills of the beautiful Porte des Pierres Dorées region in France. Built in the 12th century, it is one of the oldest castles in the country. It is famous for its tower house and its impressive moat. The castle has been heavily renovated in the 20th century and many of its old towers and cobblestone pathways have been restored. Visitors can wander through vineyards, rose gardens and courtyards, and explore the wonderful interiors with its furniture, tapestries and frescoes. A guided tour is available from the main entrance. The castle is included in the list of the most beautiful villages in France and is definitely a must-see when traveling through this part of the country.
🌦 Weather information
Get weather information, and much more, from the app. Download it for free!
🚕 How to get there?
Get routes information (by car, walking, public transport, etc), and much more, from the app. Download it for free!