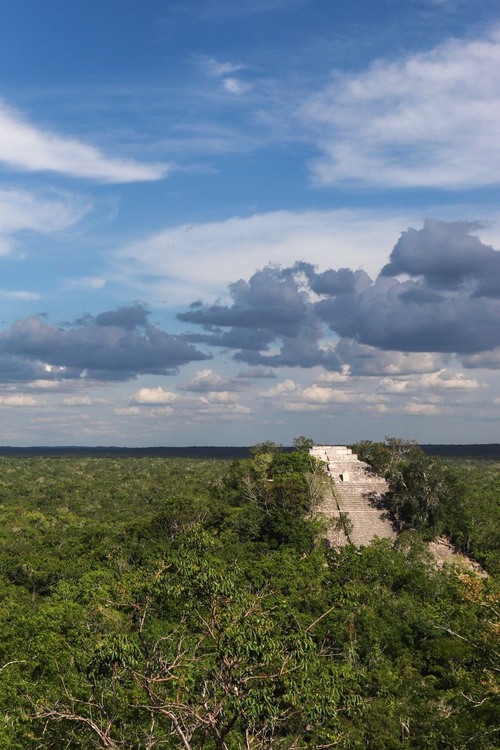 Calakmul sitio arqueologico is one of the largest and most important Mayan archaeological sites in Mexico and Central America. Set against the backdrop of 500,000 hectares of tropical forest, it is home to a spectacular array of stepped pyramids, temples, and other ruins. Founded in the 6th century AD and inhabited until the 13th century, its tallest pyramid stands at a height of 72m. To protect this impressive archeological site, Calakmul has been designated a Unesco World Heritage Site. Strolling the ancient ruins and pathways, you can easily find the remains of a wide variety of buildings, sculptures and stone pillars. Climb to the top of the largest pyramid – known as the 'Cueva de la Serpiente' – to experience the most incredible views of the surrounding rainforest. Live monkeys, wild cats, deer and numerous birds inhabit the lush jungle - it is a must-see for wildlife enthusiasts! Despite the grandeur of the ruins, Calakmul remains relatively unknown and rarely busy which makes it a tranquil experience.
🏨 Hostels
🌦 Weather information
Get weather information, and much more, from the app. Download it for free!
🚕 How to get there?
Get routes information (by car, walking, public transport, etc), and much more, from the app. Download it for free!