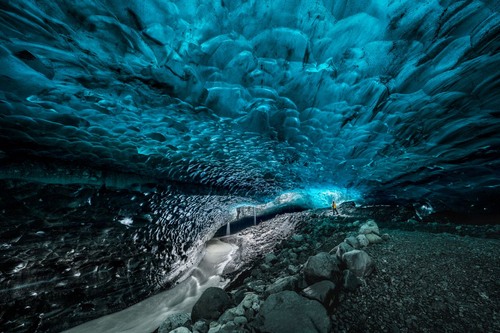 TOP
Breiðamerkurjökull is an outlet glacier of Vatnajökull, the largest glacier in Iceland, located on the south side of Reynivellir in the southeastern part of the country. The glacier covers 3.50mi2 and reaches a height of 1222ft above sea level at its highest point. Breiðamerkurjökull's terminus is calving lake Breiðarmerkurs til Jökuls, which is the most popular of the iceberg-filled lakes within the Vatnajökull National Park. The glacial lagoon here is surrounded by beautiful blue and white icebergs, some of which can range up to 98ft in height. The landscape around Breiðamerkurjökull is a combination of jagged mountain peaks, small lakes, rivers, and volcanic outcrops. The area encompasses a pristine natural environment filled with plenty of wildlife, drawing photographers and nature lovers alike.
🌦 Weather information
Get weather information, and much more, from the app. Download it for free!
🚕 How to get there?
Get routes information (by car, walking, public transport, etc), and much more, from the app. Download it for free!