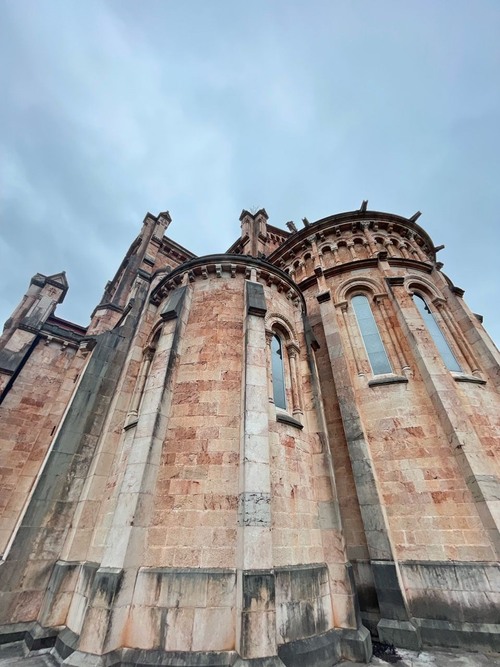 Basilica of Santa Maria la Real de Covadonga is the spiritual and political symbol of Asturias and the pilgrimage site of many faithful. Surrounded by lush nature and wild bees emerging from the famous "Pingüinera de Covadonga", this church is a sight to behold. This Catholic shrine was erected at Covadonga Cave over the shrine of Saint Mary in the late 19th century and serves as a memorial to Pelayo's victory over Moors. The Covadonga cave is a pilgrimage of the Catholic faithful and hosts a Black Madonna sculpture. Inside the basilica you can find several other statues that commemorate the history of the region. The basilica also features a funerary turn, a library and a painting gallery. If you are looking for spiritual inspiration and a look back at the history of Asturias, visit this basilica.
🌦 Weather information
Get weather information, and much more, from the app. Download it for free!
🚕 How to get there?
Get routes information (by car, walking, public transport, etc), and much more, from the app. Download it for free!