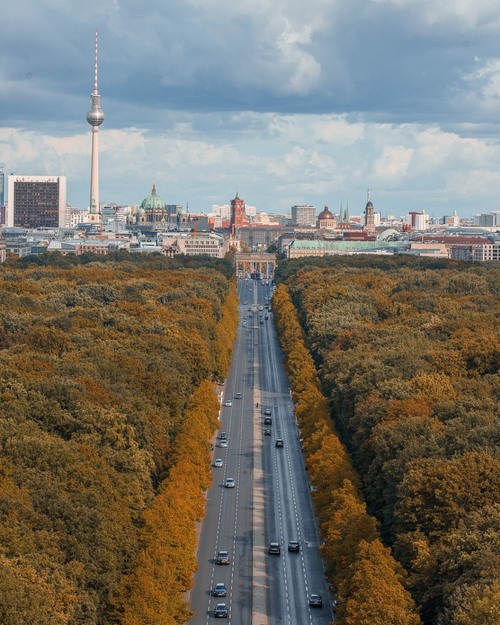 The Victory Column is a iconic landmark of Berlin, Germany, located in the city's historic Tiergarten Park, which was built to commemorate Prussia's victory in the Danish-Prussian War of 1864. The tall column stands at 67 metres in height and features the Goddess of Victory, Victoria, who sits atop the column looking out to the park below. The column, which was designed by Heinrich Strack and completed in 1873, came to be known as Goldelse, or 'Golden Lizzie', due to the large amount of gold leaf used to decorate the exterior. Inside the column is a spiral staircase with over 300 steps, which can be climbed to reach the observation deck at the top for stunning views of the park and city beyond. Adjacent to the column is the Hall of Fame for the Liberation Wars, which contains twenty bronze reliefs that depict Prussia's victorious battles.
🌦 Wetterinformationen
Erhalten Sie Wetterinformationen und vieles mehr von der App. Laden Sie es kostenlos herunter!
🚕 Wie man dorthin kommt?
Rufen Sie Routeninformationen (mit dem Auto, zu Fuß, mit öffentlichen Verkehrsmitteln usw.) und vieles mehr über die App ab. Laden Sie es kostenlos herunter!