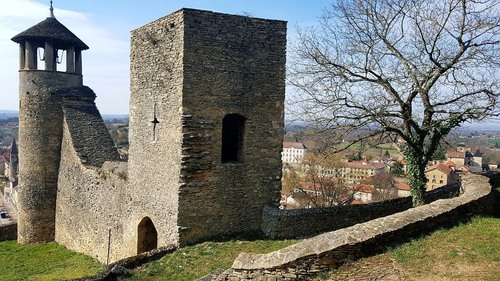 Located in the beautiful countryside of Crémieu in France, the Veterans Rampart is an 18th-century citadel built by a Jacobin army. This impressive fortification offers views of the Rhône-Alpes countryside and is surrounded by meadows and woodland. The rampart is accessible via the bridge from the nearby town and a path leading to the entrance. Inside the period building, visitors can explore the beautiful rooms, murals, and wooden sculptures, which display the craftsmanship of the bygone era. There is a gift shop in the guardroom, showcasing handicrafts, books and souvenirs. A museum dedicated to veterans is also present on the site, as well as a café and a picnic area.
🌦 Wetterinformationen
Erhalten Sie Wetterinformationen und vieles mehr von der App. Laden Sie es kostenlos herunter!
🚕 Wie man dorthin kommt?
Rufen Sie Routeninformationen (mit dem Auto, zu Fuß, mit öffentlichen Verkehrsmitteln usw.) und vieles mehr über die App ab. Laden Sie es kostenlos herunter!