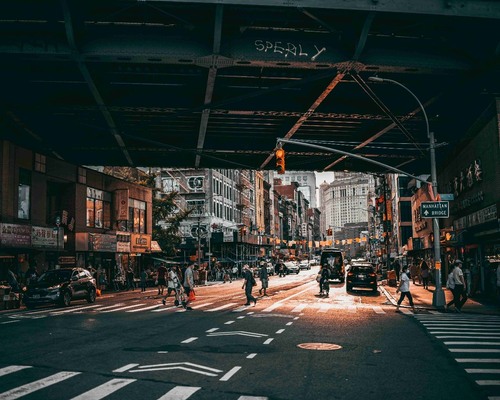 Home to one of the oldest areas of New York City, Under the Manhattan Bridge - China Town is a vibrant slice of the city. Here you'll find colorful streets filled with Chinese restaurants, shops, markets, and other vibrant attractions. Take in the sights, sounds, and smells at one of the country's best Chinatowns! Embark on a culinary adventure with delicious dim sum, BBQ pork buns, or Chinese desserts. Stroll through the colorful streets, taking in the neighborhood's lively atmosphere, and explore must-see sites like the 4,000-year-old Buddha statue or historic Columbus Park. Don't forget to bring your camera - Chinatown provides plenty of amazing opportunities for photo enthusiasts!
🌦 Wetterinformationen
Erhalten Sie Wetterinformationen und vieles mehr von der App. Laden Sie es kostenlos herunter!
🚕 Wie man dorthin kommt?
Rufen Sie Routeninformationen (mit dem Auto, zu Fuß, mit öffentlichen Verkehrsmitteln usw.) und vieles mehr über die App ab. Laden Sie es kostenlos herunter!