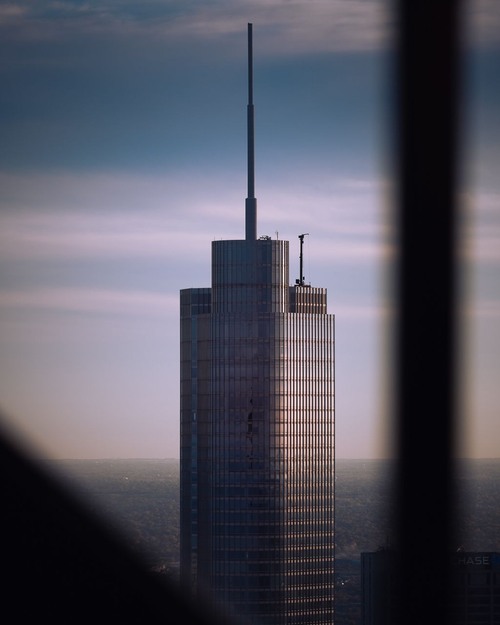 Trump Tower in Chicago, United States is the second-tallest building in the city. Dominating the Chicago River skyline, it was designed by the renowned architect, Adrian Smith, and offers inspiring views from its observation deck. Standing at 1,389 feet, the tower offers a variety of amenities such as a luxury hotel, shopping mall, restaurants and condominiums. There is also a riverwalk for visitors to enjoy the Chicago River up close and personal. Inside the tower, there is an atrium decorated with five-storey tall walls of pink marble and provides for amazing photography opportunities. Visitors will be able to capture the city skyline from the observation deck and the riverwalk, with the Trump Tower corporate logo serving as a mark in the Chicago skyline.
🌦 Wetterinformationen
Erhalten Sie Wetterinformationen und vieles mehr von der App. Laden Sie es kostenlos herunter!
🚕 Wie man dorthin kommt?
Rufen Sie Routeninformationen (mit dem Auto, zu Fuß, mit öffentlichen Verkehrsmitteln usw.) und vieles mehr über die App ab. Laden Sie es kostenlos herunter!