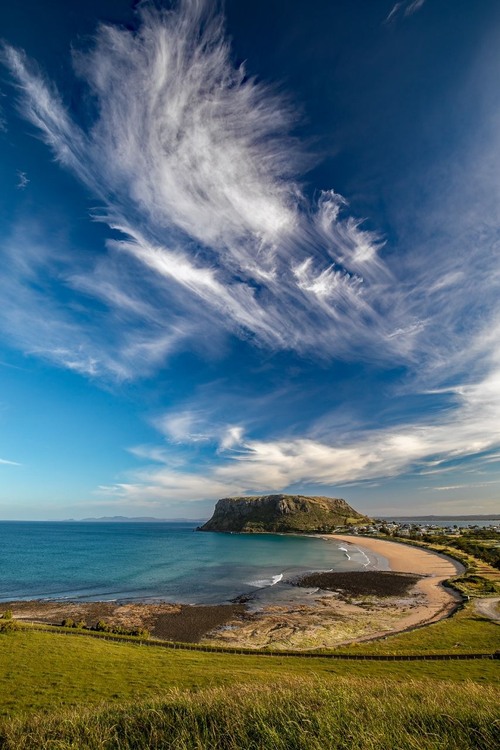 TOP
The Nut and Godfreys Beach are located in Stanley, Tasmania, Australia. The Nut is a magnificent natural rock formation that rises to a height of 143 m (469 ft). It's renowned for its picturesque surroundings and its panoramic views. Located right at the entrance of the port, it's a great place to visit and explore. The spiral staircase leads to the top where you can get spectacular views of Stanley town, the harbour and Godfreys Beach.

Godfreys Beach is located at the foot of The Nut and is known for its crystal-clear waters and white sand. You can go swimming, enjoy the scenery and take some amazing pictures. From the beach, you can also take the boat to take a tour around the area, passing all through the coves and bays, even the famous Highfield Historic Site. The Nut and Godfreys Beach are a must-visit for all visitors to Stanley. Don't forget to bring your camera and get ready for some spectacular shots!
🌦 Wetterinformationen
Erhalten Sie Wetterinformationen und vieles mehr von der App. Laden Sie es kostenlos herunter!
🚕 Wie man dorthin kommt?
Rufen Sie Routeninformationen (mit dem Auto, zu Fuß, mit öffentlichen Verkehrsmitteln usw.) und vieles mehr über die App ab. Laden Sie es kostenlos herunter!