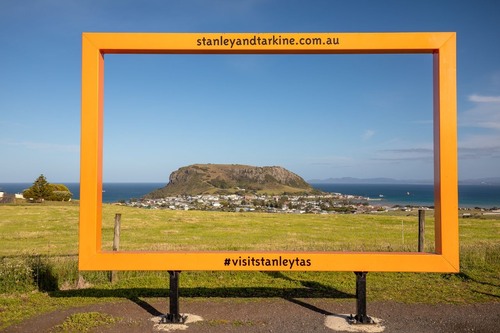 Stanley, Australia is home to two beautiful sightseeing locations. The Frame, located on the rocky coastline of Victoria, is popular amongst hikers and photographers. With its breathtaking views of a volcanic-rock gorge, it makes for an unforgettable experience. Further along in town is the Jimmy Lane Memorial Lookout. Here, visitors can find a vast panorama of magnificent cliffs, colorful vegetation, and the blooming wildflowers. For an up-close and personal experience of Stanley's beauty, The Nut, conveniently located within the town, is home to a long lighthouse walk, a playground, and a beach. At the Parking Lot, Stanley locals and travelers alike can park cars and access the stunning beauty of its stunning beach.
🌦 Wetterinformationen
Erhalten Sie Wetterinformationen und vieles mehr von der App. Laden Sie es kostenlos herunter!
🚕 Wie man dorthin kommt?
Rufen Sie Routeninformationen (mit dem Auto, zu Fuß, mit öffentlichen Verkehrsmitteln usw.) und vieles mehr über die App ab. Laden Sie es kostenlos herunter!