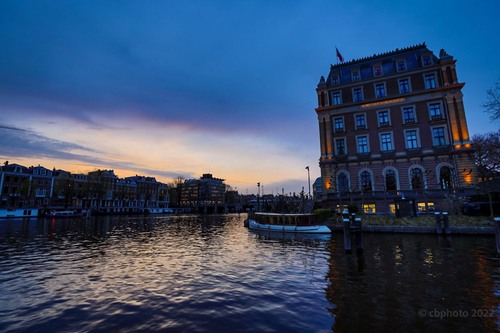 The Amstel River is a typical Dutch river, flowing through one of the most beautiful cities in Europe - Amsterdam. It runs through the city center connecting several interesting sights and attractions, including some of the oldest churches and museums. One of Amsterdam's most recognized landmarks, the Magere Brug (Skinny Bridge), is also a beautiful spectacle situated on the Amstel, which is perfect for a leisurely stroll. For a more luxurious experience, the InterContinental Hotel next to the riverfront is perfect for a stay in the center of Amsterdam. Guests are welcomed with a spectacular view of the Amstel River, perfect for a sunrise, sunset or midnight stroll. There is an abundance of restaurants, shops, street markets and even a stunning tower to explore in the area. A must for all Amsterdam visitors!
🏨 Herbergen
🌦 Wetterinformationen
Erhalten Sie Wetterinformationen und vieles mehr von der App. Laden Sie es kostenlos herunter!
🚕 Wie man dorthin kommt?
Rufen Sie Routeninformationen (mit dem Auto, zu Fuß, mit öffentlichen Verkehrsmitteln usw.) und vieles mehr über die App ab. Laden Sie es kostenlos herunter!