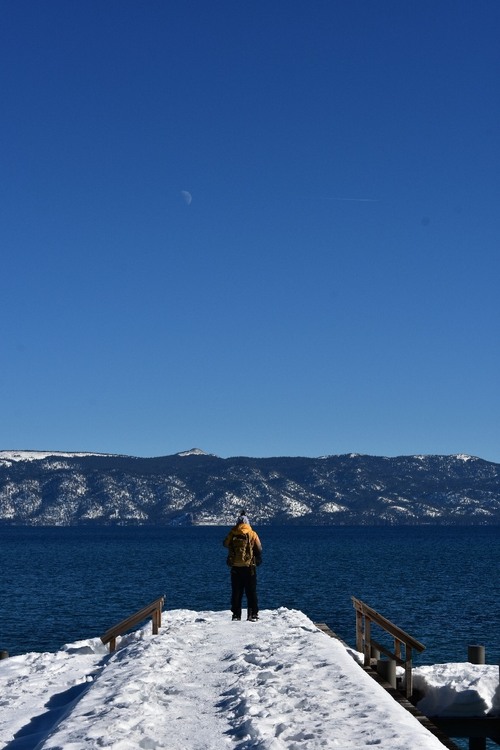 Sugar Pine Point Beach, located in Tahoma, United States, is one of the most picturesque beaches in the area. It provides stunning views of the blue-green waters of Lake Tahoe and the surrounding green hills. It's a great spot for swimming, beachcombing, and other water activities, as well as a peaceful spot for strolls along the beach's beautiful shoreline. Nature-lovers will also find an abundance of flora and fauna to explore. The beach has picnic tables and plenty of spots to take in the stunning views of the lake and surrounding hills, so bring a picnic and take in the beauty of the area.
🌦 Wetterinformationen
Erhalten Sie Wetterinformationen und vieles mehr von der App. Laden Sie es kostenlos herunter!
🚕 Wie man dorthin kommt?
Rufen Sie Routeninformationen (mit dem Auto, zu Fuß, mit öffentlichen Verkehrsmitteln usw.) und vieles mehr über die App ab. Laden Sie es kostenlos herunter!