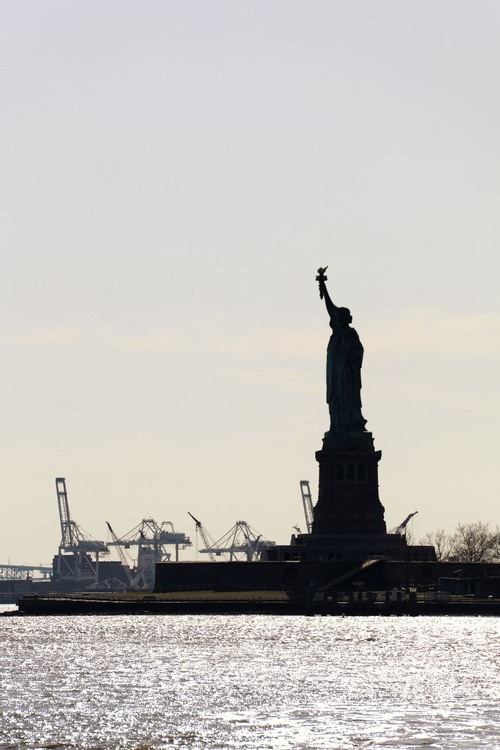 The Statue of Liberty - East Side, in Jersey City, New Jersey, United States, is a must visit tourist attraction. Standing on the edge of the Hudson River with its iconic green patina, it's a symbol of the nation's history and freedom. It was a gift from France to the US in 1886, to commemorate the Centennial of the signing of the US Declaration of Independence. The Statue can be seen from both New York and Jersey City side, but the best views can be found in Liberty State Park in Jersey City. Located close to the Ellis Island National Monument, it's worth strolling around the statue and spending some time in the park to take in the breathtaking views. There are plenty of guided tours available and boat tours that offer great views of the Statue.
🌦 Wetterinformationen
Erhalten Sie Wetterinformationen und vieles mehr von der App. Laden Sie es kostenlos herunter!
🚕 Wie man dorthin kommt?
Rufen Sie Routeninformationen (mit dem Auto, zu Fuß, mit öffentlichen Verkehrsmitteln usw.) und vieles mehr über die App ab. Laden Sie es kostenlos herunter!